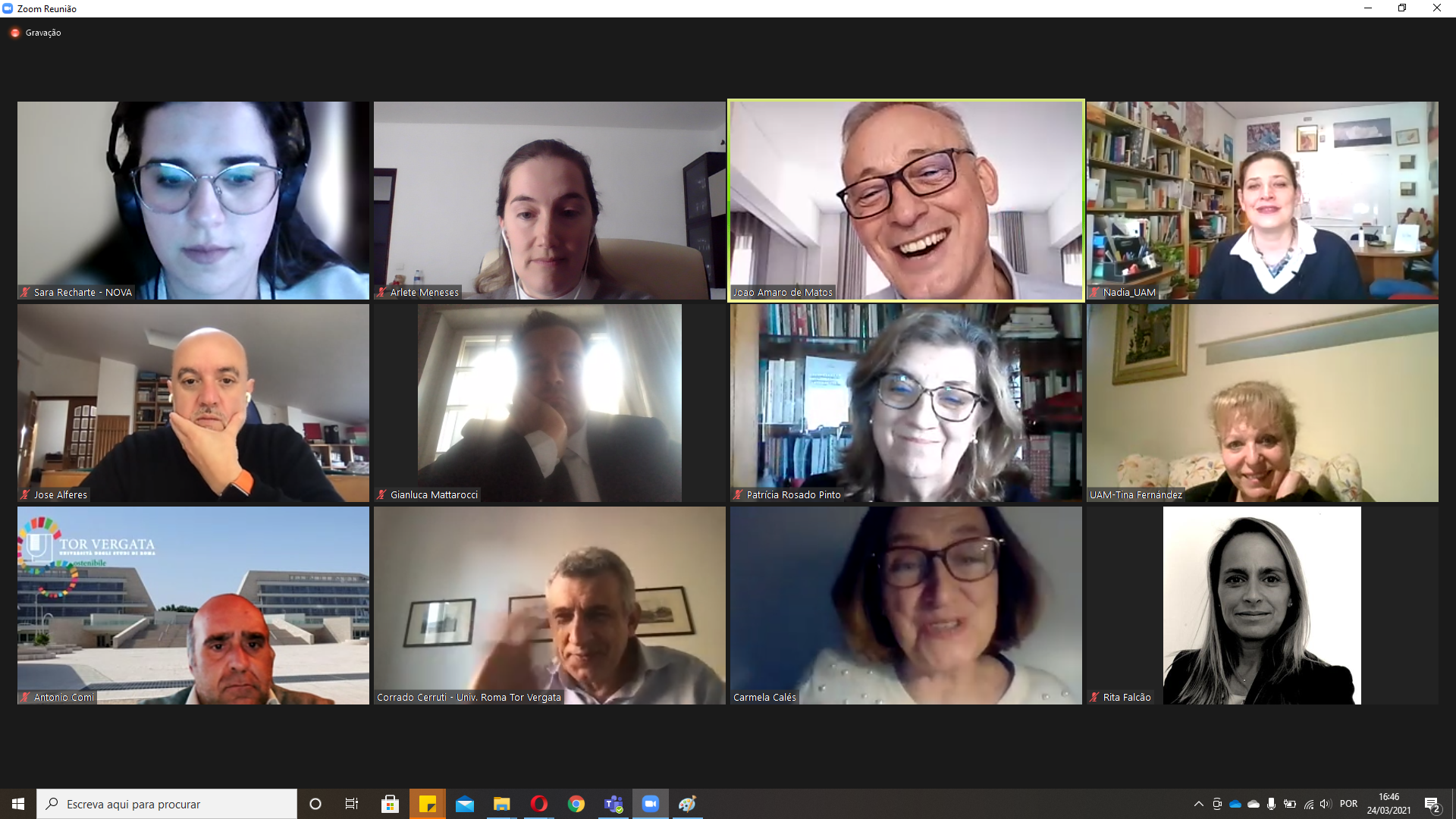 The kick-off meeting of the Erasmus+ Strategic Partnership project BLA – Innovation Award on Innovation in Blended Learning in Times of COVID-19 project, took place on March 24th 2021, via zoom.
The project is coordinated by NOVA University Lisbon, alongside with the partners from Universidad Autónoma de Madrid, Spain, and Università degli Studi di Roma Tor Vergata, Italy.
BLA aims to implement, during COVID-19 times, the International award on Innovation in Blended Learning in order to increase the quality of Higher Education by promoting fast interinstitutional learning and collaboration, by growing the engagement of all stakeholders, change their mindset to a culture of self-innovation and increase the impact of innovation by rapidly disseminating international best practices.