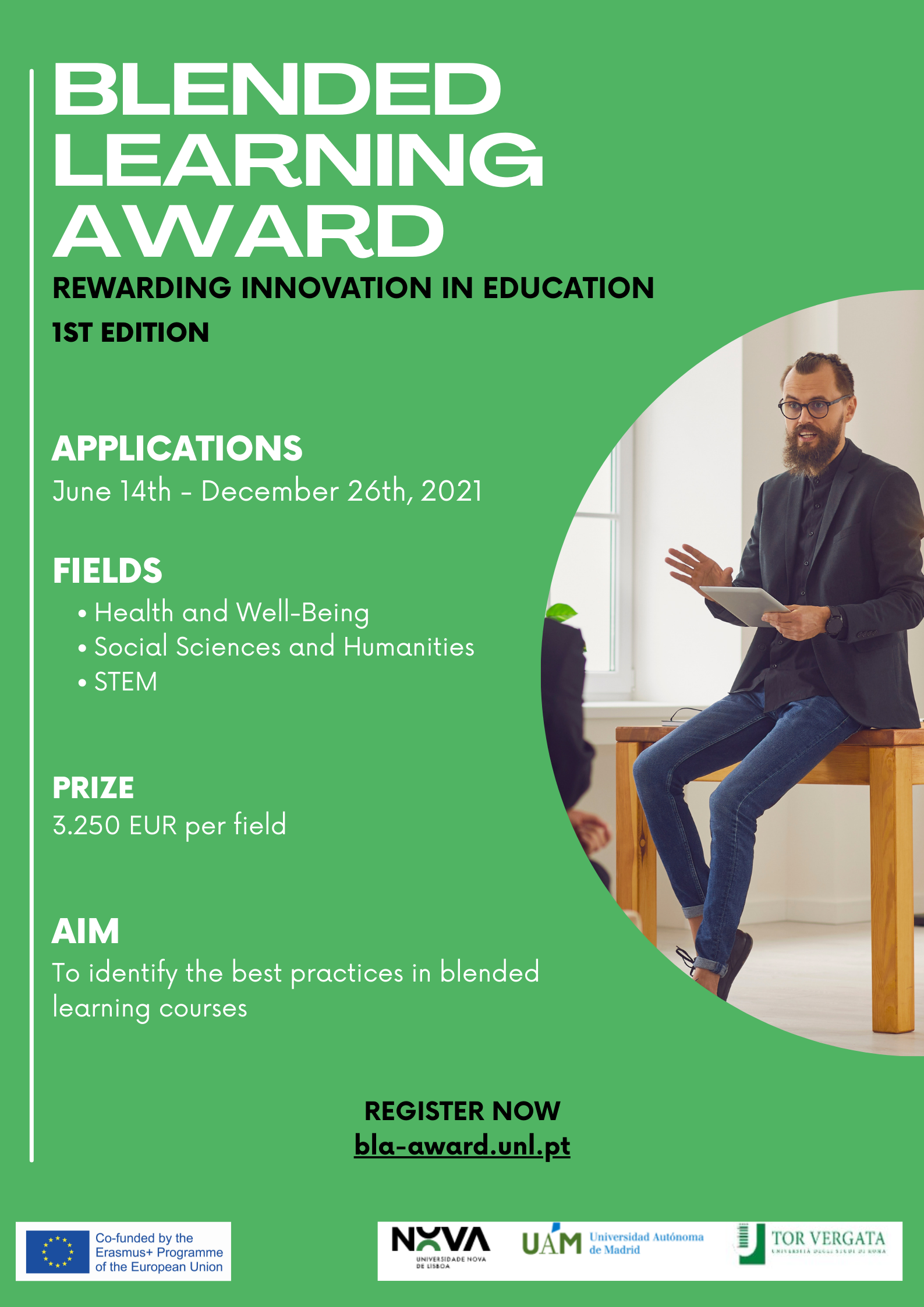 Blended Learning Award is a threefold initiative bringing together Universidade NOVA de Lisboa, Universidad Autónoma de Madrid and Università degli Studi di Roma "Tor Vergata". This award aims at recognising the  best blended learning courses across the three universities in three different fields: Health and Well-Being, Social Sciences and STEM (Sciences, Technology, Engineering and Mathematics).
Faculty members in each of the three universities are invited to apply for the Blended Learning Award from June, 16th until December, 26th , 2021.   
Embrace the opportunity to on board Innovation in Education through this Erasmus+ funded project. 
For more details, please click here